TULIR Centre - India
Type of intervention     
Educational classroom setting  
Target group/s, level/s of prevention and sub-group/s:   
Primary, Secondary and tertiary prevention
Children
Protective adults  
Target population     
Protective adults
School-age children 
Delivery organisation     
Tulir - Centre for the Prevention and Healing of Child Sexual Abuse (CPHCSA) is a registered, nongovernmental, non-profit organization committed to working against child sexual abuse in India.
Mode and context of delivery  
A multidisciplinary approach is the basis of therapeutic services for abused children and is premised on the holistic Caring, Healing and Teaching model, along with socio-legal assistance.
Facilitators deliver the training to protective adults in a classroom setting. 
Level/Nature of staff expertise required    
The programmes are delivered by experienced Tulir facilitators.    
Intensity/extent of engagement with target group(s)    
Workshop delivery to groups of protective adults  
Description of intervention 
Tulir-CPHCSA training programs are designed to meet the requirements and needs of various professional and non-professional sectors and include sensitization and skill building programs for Teachers, Social Workers, Doctors, Parents & other Multi-Disciplinary stakeholders crucial to an effective response.
Training workshops also extend to organizations working on varied issues - child labour, child rights, HIV/AIDS, academic institutions - equipping them with the skills and knowledge required to effectively respond to the sexual abuse of children.
Tulir-CPHCSA believes in sharing its knowledge, resources and expertise with other organizations for a better response to child sexual abuse, by providing consultancy in research and practice areas for other organizations working on related issues.
Tulir provides facilitated education to Teachers, Social Workers, Doctors, Parents & other Multi-Disciplinary stakeholders, to allow them to be more effective in the prevention of child sexual abuse
Presentations include the following
POCSO,  EDUCATORS & SCHOOLS
With various aspects of the Protection of Children from Sexual Offenses (POCSO) 2012 including  sectors apart from the criminal justice system,  a  presentation on the highlights of the Act and its relevance to educators and educational institutions  
DESIGNING A HOLISTIC CHILD PROTECTION SYSTEM  FOR PRIMARY SCHOOLS (K-5)
Child abuse does not happen all by itself. There are many factors involved. When working to protect young children each of these elements need to come together to form a holistic and coordinated program. During these 2 days we will discuss causes of child abuse with a focus on sexual abuse, working with students, working with parents, training teachers, developing appropriate materials, understanding the physical boundaries of a school, understanding child development that includes sexual development, and knowing your community resources for help.
AN INTRODUCTION TO PERSONAL SAFETY EDUCATION – CONCEPTS & PRACTISE
With the objective of empowering primary school going age children to safeguard themselves against CSA, the sessions on Personal Safety Education  is to provide  participants with an understanding of  age-appropriate  information and   the accompanying   non-threatening methods to convey it while utilizing   a variety of resources developed specifically for this purpose.
PREVENTION OF CHILD SEXUAL ABUSE: DEALING WITH SEXUAL MISBEHAVIORS IN ELEMENTARY SCHOOL AGE CHILDREN 
Children behave sexually for several reasons, from curiosity to responses due to abuse. Most sexual misbehaviour is common and normal. When adults respond to these behaviours appropriately, children learn appropriate behaviors. Unfortunately, so many common sexual misbehaviour is responded to in ways that could accelerate normal behaviour into abuse of other children. These sessions will look at practical ideas to respond to children with sexual misbehaviour issues for healthy sexual development.
The training is supported by a number of publications  
 

 

 

This book is aimed at addressing parents' anxieties regarding child sexual abuse, and giving them information to assist them in participating in their children's protection. Besides providing information on child sexual abuse, it suggests ways for parents to talk to their children on the subject and how they should respond if they suspect or know that their children have been abused. Ideas for introducing children to personal safety touching rules is also an important aspect of the book.

 
 

Schools and Child Sexual Abuse: Role, Responsibility and Response

 

 

Schools are crucial stakeholders in fight against child sexual abuse. They have a unique advantage of observing children, given the teacher skills and the fact that the most number of 'awake' hours of a child's day are spent at school. Recognising this, Tulir-CPHCSA has developed this brochure for schools to empower them with information on child sexual abuse, and appreciate their responsibility and role in responding proactively to the problem.

 
'My Personal Safety Workbook' is a resource developed by Tulir-CPHCSA that introduces the concepts of body integrity and personal safety to primary school children. Besides prevention of child sexual abuse, the book can also be used for diagnostic and therapeutic purposes.

 

 
 

 

 

Tulir develops and publishes Information, Communication and Education (ICE) resources including both print and multimedia - posters, flyers, pamphlets, animation spots, audio book for children etc . These materials are available in Tamil, English and Hindi 

 
Evaluation     
Unknown
References     
Unknown  
Contact details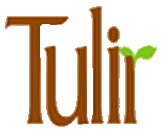 CENTRE FOR THE PREVENTION &
HEALING OF CHILD SEXUAL ABUSE
New No.74, Old No.57,
E.V.K.Sampath Road,
Vepery, Chennai 600 007
India
Landmark: Near Dina Thanthi office
Tel :+91 44 43235867
     +91 44 26618026
E-mail :tulircphcsa@yahoo.co.in
 RATING: Pioneering
INFORMATION CORRECT AT JUNE 2021